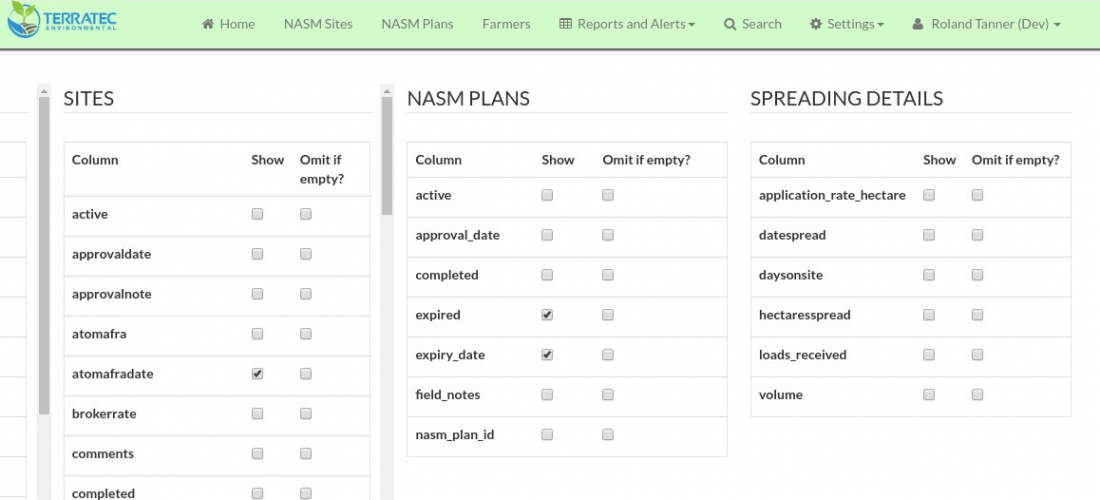 Objective:
Convert a complex legacy Access database to a web accessible database of 'NASM' (non-agricultural source materials) sites where Terratec Environmental applies biosolids to farmland.
Technologies:
Laravel PHP Framework, Blade templates, MySQL, PHP, Bootstrap/CSS3/LESS, HTML, JavaScript/JQuery
Solution:
Data cleaned, restructured and converted to MySQL.
Custom web application interface built using Laravel framework.
Styled using Bootstrap and LESS CSS preprocessor.
Designed and implemented 'report builder' to allow users to create complex custom reports easily. Reports can be exported to Excel spreadsheets or printed.
Responded to client feedback to ensure successful launch and post-launch tweaks of user interface.