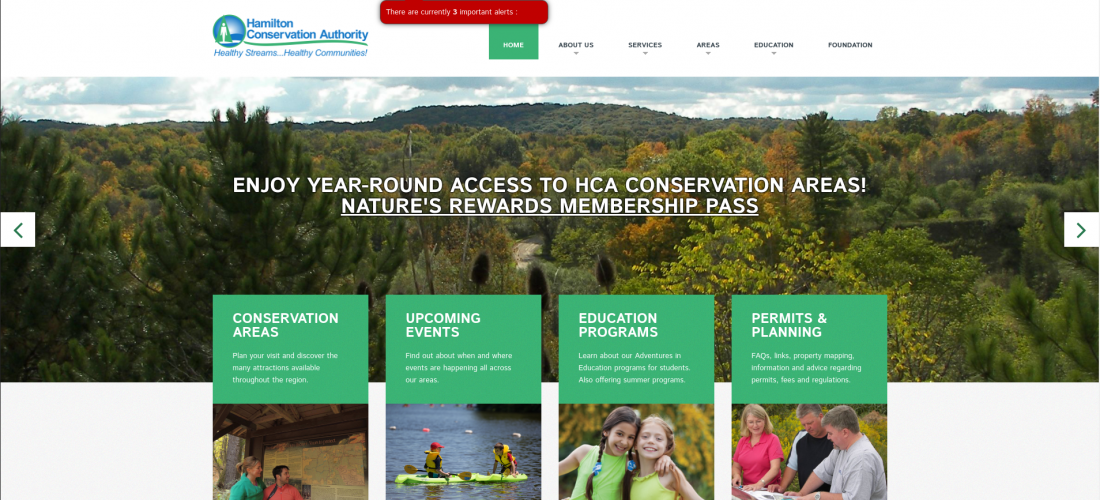 Objective:
Maintain a family of legacy sites built using Joomla.
Transfer the sites into a WordPress multi-site installation and clean, modify and update the code.
Manage a large database of members maintained by a large staff across multiple sites.
Create custom plugins and design features as required.
Technologies:
WordPress, custom coding, CiviCRM, PHP, MySQL, CSS3
Result:
The Conservation Hamilton family of websites are highly popular, producing very heavy traffic during the summer months. As a result of our work the websites have become far more stable than in their previous Joomla platform and been restyled with modern graphic design that allows greater freedom to each of the child sites. The websites are largely maintained successfully by the HCA staff of non-coding staff.